Inversion therapy is a technique to alleviate back pain and decompress the spine. There are therapeutic advantages of suspending the body by the legs and feet at a tilted angle or hanging upside down. When the body is hanging upside down, the heart is higher than the head, bringing several benefits to the body.
When the head is oriented downwards, gravity stretches the muscles as it acts downwards on the body, bringing about the necessary health benefits. Physical relief and mental benefits are inversion therapy's primary gains, along with enhanced posture and bone density. An inversion table is synonymous with this type of therapy, but sometimes, it might not be an option.
Perhaps there might be limited space in your house for a full-sized inversion table, and you might wonder about other techniques that might be beneficial to stretch the spine or relieve your back pain.
All options, including an inversion table, have advantages and disadvantages when treating muscle agony, back discomfort, or joint pain. Several techniques exist that do not require the use of an inversion table. Most of them are much more affordable, and I have highlighted a few that could be beneficial to add to your gym routine for a more wholesome experience.
As you can see below, there are store bought solutions to inversion therapy that don't employ the standard inversion table.  If you are handy, please check out this article on how to make a homemade inversion table.  The are a lot of ways that you can make a diy inversion table.
Inversion Yoga
Many people across the globe practice yoga as a way of soothing the senses, meditation, and relieving stress and tension. While it has these benefits, it's also a practical exercise that can be useful in easing back pain and spine stretching. There are different yoga poses that one can assume, and every position offers unique benefits, and you can choose which best works for you.
Inversion yoga allows you to reap the benefit of inverting your body upside down without needing expensive equipment like an inversion table. This also saves on space that would have otherwise been used for setting up a full-size table. Yoga is easily accessible by amateur and professional clients. The good thing is you don't have to see a professional to do yoga, owing to the many online routines by professional trainers and therapy experts.
There are several poses to choose from, and you can start from the simplest and build your way to the most complex poses with time. Extreme inversion yoga requires more strength at the core and the limbs to execute effectively.
Aside from downplaying back pain, inversion yoga is also a remedy for weight loss and stress relief.
Gravity Boots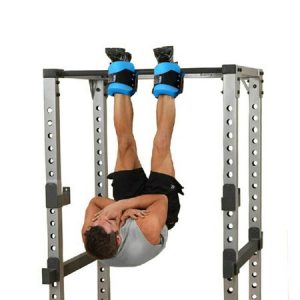 Gravity boots are an excellent technique for executing inversion therapy. The boots are a specialized form of shoes that are mounted on either leg, and the body suspends from these boots. Although they look futuristic, they have been used for quite some time. An inversion bar or rack is usually mounted on the door frame, and this is where you suspend from your boots.
The convenience of this method is that it saves on space because you could always dismount the rack and store it elsewhere. Professional athletes and amateurs usually use gravity boots to suspend upside down. For a determined period, you hang suspended, and the decompression of the spine occurs slowly, bringing about the much-anticipated relief. However, this technique requires high core strength to help you hoist yourself up and down.
Exercise Ball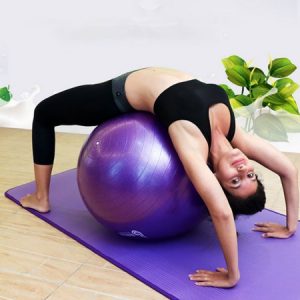 An exercise ball is a common sighting in any gym. Its versatility allows it to have many physical uses at the gym, and you can also use it for inversion therapy. Although you may be inverted on the exercise ball, it does not offer full body inversion, but you can squeeze in some therapeutic back workouts with little effort. The stress relief it brings is the most sought-after health advantage of using an exercise ball.
It has minimal utility, and you can easily incorporate it into your workout routine for well-deserved body stress repose. Additionally, it supports core stability if you want to build a stronger core. It is also an affordable piece of equipment if you cannot afford an inversion table, and you can use it at home or the gym.
Headstand Bench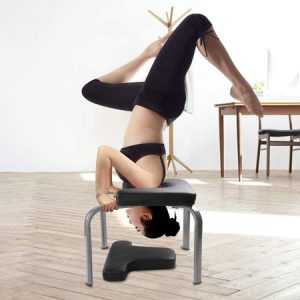 A headstand bench is a piece of relatively affordable equipment that is quite safe. It significantly lowers the risk of injury if you were to fall over. It takes the pressure off your shoulders and neck when standing upside down. In the same breath, you don't have to worry about tipping over or losing balance when using the headstand bench. It is a user-friendly piece of machinery synonymous with beginners and seasoned athletes.
Due to its compact size, it does not take up as much space as a full-size inversion table; hence it's easier to use in the house in one corner of your bedroom if you do not have a gym room.
Inversion Chair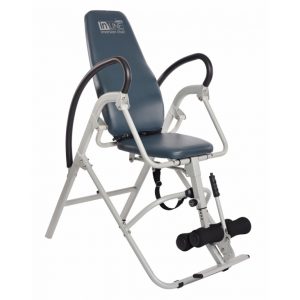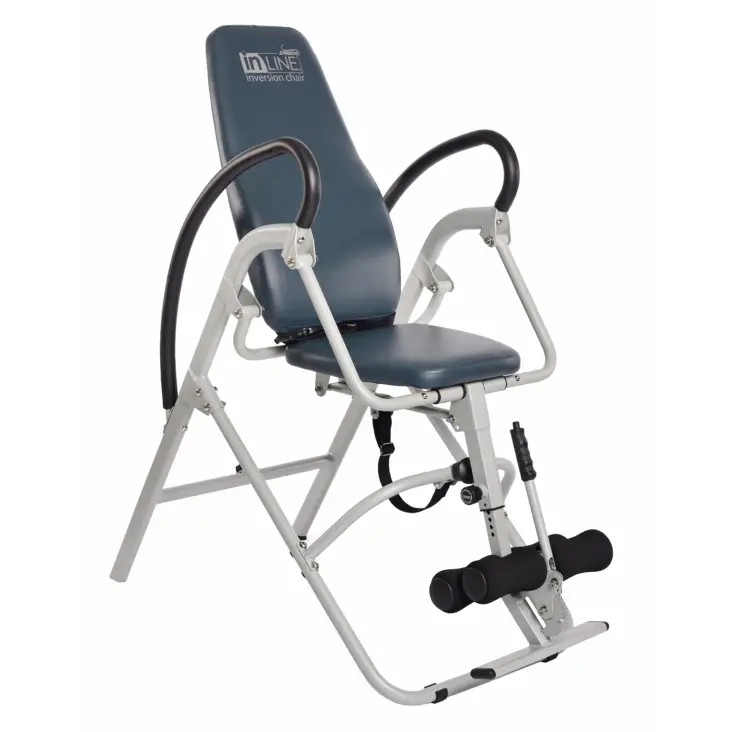 The inversion chair is also an excellent way to invert if you cannot access an inversion table. It is usually synonymous with people who have limited mobility. However an Inversion Chair, it does not offer full inversion functionality to a certain degree, but the health benefits are similar. If you suffer from a limited range of motion, this is an excellent option to invert at this angle to ease the strain on joints. Its functionality is optimal if you are injured or cannot move much.
Yoga Trapeze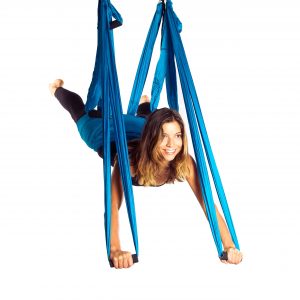 This technique is an excellent way of combining yoga and inversion therapy to bring the desired health benefits. Unlike other equipment, a yoga trapeze can be hung from anywhere, saving a lot of space. It offers all the help, and its functionality means it is a relatively accessible piece of apparatus. The support provided is tremendous for any position you want to pose in. It is ideal for a home setting or even a yoga class.
You need to be cautious during such a workout using either of the equipment mentioned. Hanging upside down causes blood to rush to the head, which can be detrimental to health if the techniques are not done correctly.
It is advisable to discuss with a healthcare professional before engaging any equipment. Proper care needs to be addressed, especially when mounting an inversion bar for the gravity boots ad hanging the yoga trapeze.
The additional pressure of being suspended upside-down may cause drowsiness and passing out if done for extended periods; thus, always engage a healthcare professional or consult the user manual accompanying the equipment.